I was picture tagged by
Alexis
1. Most desired celebrity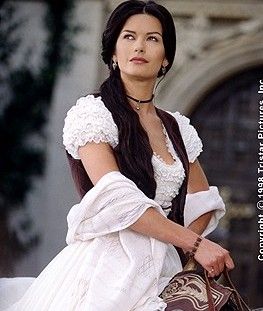 Catherine Zeta Jones
Comment: Boy I loved her in Entrapment coning around with Sean Connery. She was awesome in The Mask of Zorro. That fight with Zorro where her top falls down was one of the scenes which we must have scene time and again at hostel, to check if 'anything else' was shown on the camera ;). She was absolutely gorgeous on that date organized by Viktor Navorski in The Terminal. Damn Sexy without a mush.... Aaaah.. Douglas Muthaappayude Samayam ennalathe enthu parayaan.
2. Want to do this some day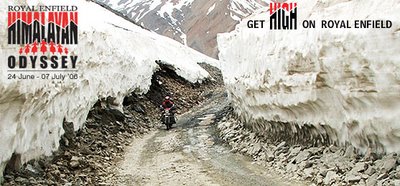 Royal Enfield Himalayan Odyssey: It might happen once I have the Bird!!
Comment: Riding and Photography has always been my passion. And I would love to participate in this fortnight long Royal Enfield Himalayan Odyssey organized by Royal Enfield some day. It would be the ultimate adrenalin rush and the greatest test on earth, of me and my machine against nature. At the end of it I might come up with my own Motor Cycle Diaries with Photographs instead of words because they say a picture is worth thousand words.
3. Want to visit this place

Comment: Europe always have its own charm. To land in Paris and explore the Art and Culture there, then crossover to England, then visit the Alps, Italy, Venice, Swiss. The bylanes of Limerick, Dublin Music, checkout the Germans, Visit Aalborg with TP for the Carnival ;). Mythical Greece. Wow it would be one hell of a time, and who knows if I could trace the Holy Grail. I have been a fan of the Grail Countries after seeing this video.

4. Random Favorite
Comment: He is full of power, and only person on the circuit who can complete the Grand slam. I love him for his style of play, the way he raises his level when the opponent gets on him. The Best Grass Court Player after Pistol Pete Sampras.
5. I was tagged by Alexis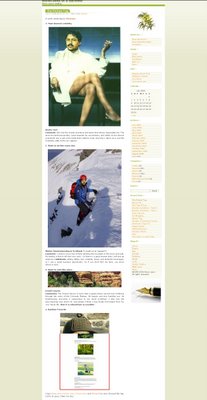 Comment: Post the picture of the place where you were tagged, and if you picked up the tag yourself then the picture of the place you picked it from. Click on the image to see the enlarged view. Sorry Alexis the capture didn't go well.
I tag Joju, Lekshmi,TP and Sarah to carry forward this tag. Come on guys, let the music play ...